Oras has long been the frontrunner in developing faucet technology. One of their classics, the Oras Vega, was their first water and energy-saving single lever faucet. This spring Oras Vega is back with renewed design and functionality features. The series includes a wide product range for kitchen and bathroom, developed to meet the needs of today's modern lifestyle.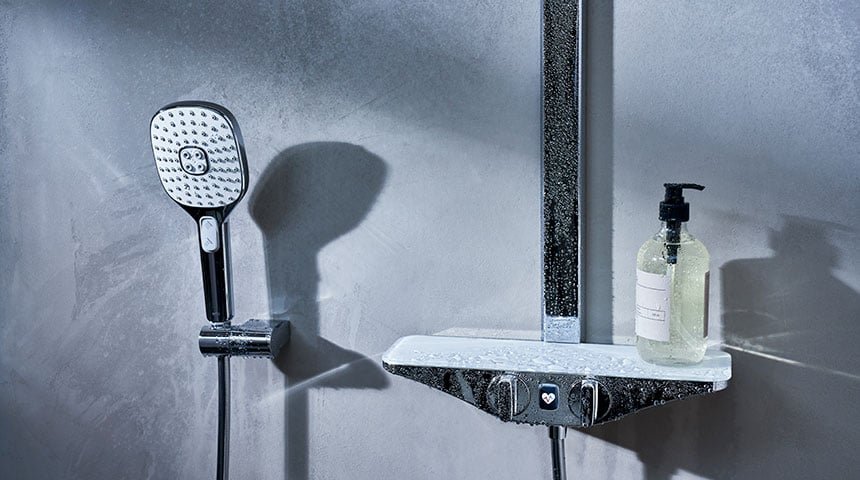 There are lots of interior tips and trends you can apply in your home, but some little changes make a bigger difference than others. Upgrading your faucets in the bathroom or kitchen can give the room a completely new look, as well as altering the way in which you use it. Here's a summary of our novelties from 2018.
Oras Esteta Wellfit - The rejuvenating power of water
Oras Esteta Wellfit shower system provides all the functions of a professional hot and cold water body treatment – at the touch of a button. Select from one of the three programs – RECOVER, RELAX, RELOAD – that designate specific intervals of hot and cold water spray via your hand shower. Oras Esteta Wellfit is your perfect personal body care shower.
Oras touchless faucets
As the forerunner of advanced sanitary fittings, Oras introduced some of the first touchless faucets on the market almost 30 years ago. The trailblazing company is today the leading brand in touchless and electronic faucets. Touchless faucets save water and energy while also improving hygiene in both public and household use.