Developed in close cooperation with healthcare professionals, Oras hospital and care faucets are optimized for the specific needs and demands of different healthcare facilities like hospitals, clinics, assisted living facilities and day care centers.
3 reasons to choose Oras hospital faucets for healthcare facilities
1. Lower risk of contamination – product features that enhance hygiene
With touchless technology, thermal disinfection functionality, laminar flow capabilities, easy-to-clean surfaces, and fully sealed connections, our faucets for hospitals and clinics reduce microbes and aerosols.
Touchless technology
Touchless faucets remove the risk of hand-to-hand transmission of bacteria and require less cleaning than conventional faucets.
Reduce up to 80% of transmitted bacteria*
Possibility to schedule hygienic flushing flexibly with an app can prevent formation of dangerous bacteria such as legionella.
* Mäkinen R., Miettinen I.T., Pitkänen T., Kusnetsov J., Pursiainen A., Kovanen S., Riihinen K., Keinänen-Toivola M.M. (2013) Manual faucets induce more biofilms than electronic faucets. Canadian Journal of Microbiology, 59(6), 407–412. DOI: 10.1139/cjm-2013-0131
Automatic flush scheduling
Oras touchless faucets with Bluetooth can be controlled via Oras App, which enables to set-up automatic flushing at set intervals:
Create a weekly or daily automatic flushing schedule - no need for manual rinsing of the pipes
No more stagnant water
Reduce the bacteria to grow in the pipes
Thermal disinfection
Some of our faucet models (such as Oras Clinica thermostats) feature thermal disinfection flush:
Enables hot water at maximum temperature to run through the piping
Reduced risk for bacteria spread (e.g. legionella) and water contamination
Can be easily activated with a provided tool
Laminar water flow
Oras faucet designed for hospitals and clinics have laminar flow as a standard feature.
Removes devices that break the water stream (including aerators) that can create breathable infectious droplets that spread in the air.
Significantly reduces the risk for legionella and other microbes to spread
Antiscalding protection – thermostats designed to handle the heat
In nursing homes and nurseries, scalding incidents can be a common occurrence. Our intelligent thermostats are designed to prevent any such burn injuries thanks to the following features:
If cold water stops flowing for any reason, our thermostats will block hot water output
A built-in hot water stop prevents the temperature from being set above 38°C
To actively change the maximum temperature, you will need to press a special button
THERMOCOOL function the faucet's surface never gets too hot
3. Optimised ease of use
Our diverse range of hospital and care faucets are designed to fit a variety of needs. Whether that means ensuring hospital and care staff the greatest mobility when carrying out challenging tasks or giving semi-dependent people and patients the confidence to care for themselves.
Levers for every need
Designed to meet the demands of any user, including people with varying degrees of motor skills.
Elbow handled
Reduces hand-to-hand transmission of bacteria, making this model perfect for high-risk environments such as operating theatre.
Functional hand shower
Bidetta hand shower for washbasin faucets offer greater safety, flexibility and hygiene.
XL variants
Faucets with XL size have a higher body and neck, giving users more room to place their hand under the aerator
Recommended product ranges
Hospitals and clinics
Oras Medipro is a product family specifically developed for hospitals, medical clinics and nursery homes, and it is designed in close cooperation with healthcare professionals to meet special demands for strict hygiene guidelines and ergonomics. All Oras Medipro faucets have laminar flow, smoot surface and minimized seams for easy cleaning.
The Oras Clinica product family is versatile, but still simple to use. Soft edges, special handles and nickel free waterways are just few examples of the user focused features and easy-to-clean design. The products also have laminar flow which effectively prevents the spreading of microbes. NEW! Oras Clinica thermostat is now also available as a touchless version with Bluetooth connection
Kindergartens, assisted living facilities and nursing homes
Oras Care is an attractive product family which supports everyday life with its clever features without compromising in design or safety. It is designed for people with functional limitations to facilitate the daily routines. Product range covers all the needs of nursing homes, houses for supported living, kindergartens as well as private households with small children, elderly or other people with special needs
Explore more products within
Health & Care category
Washbasin faucets with Bidetta
Touchless hospital faucets
Learn more about our Health & Care solutions and how you can improve hygiene, safety and sustainability in hospitals, clinics and care facilities.
Download the whitepaper and learn how to improve hygiene and promote sustainability while bringing down operational costs. Get your free copy now!
Read more how faucets contribute to safer and more hygienic healthcare spaces
References from Health & Care sector
Read more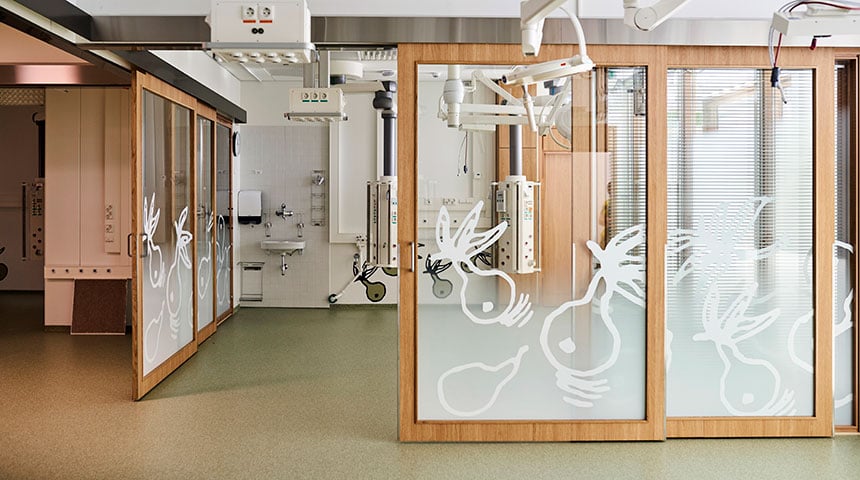 The new children's hospital in Helsinki started its operations in September 2018, and both the premises and the technology are world class. Each detail has been carefully designed according to its...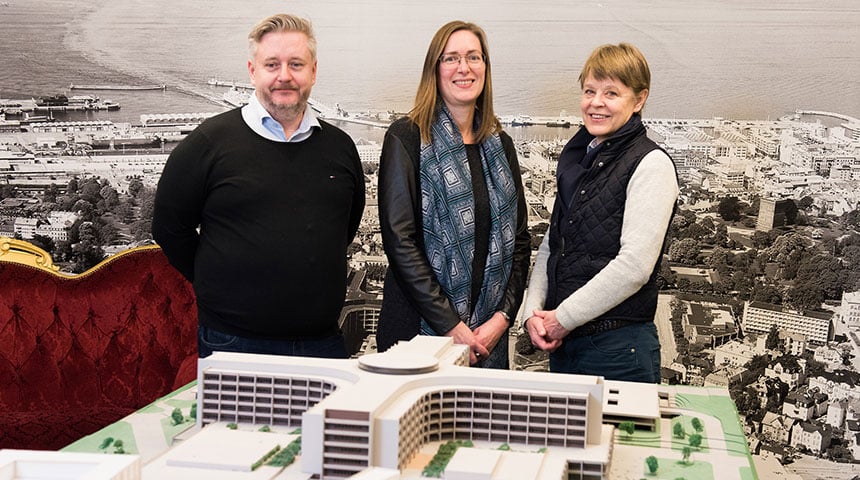 Helsingborgs Lasarett is undergoing a total transformation and the refit is in full swing. There are many factors to take into account when planning a hospital that has to be highly functional and...