For those ready to make smart choices. With touchless faucets that save water and energy, are safe and hygienic - perfectly fit for public and private spaces. New integrated Bluetooth®
For those who appreciate sustainability. Faucets and showers that enable better living without sacrificing performance or design - responsibly made from the finest, most durable material.
For those who value the simple everyday moments. With a range of easy-to-use stylish faucets designed to bring comfort and safety to any kitchen.
Cartridges, spouts, caps, sensors – whether you're upgrading a customer's bathroom or need to make a repair, we'll help you find the component you need. When you need it.
Our products are easy to install, always reliable, and designed to fit any setting – saving you time and costs on planning, and ensuring they meet every requirement.

Oras Hydractiva Digital hand shower
The award-winning Oras Hydractiva Digital hand shower is designed to help you save water – with little effort. The integrated display gives real-time feedback on your water and energy consumption. By connecting the shower to an app, it can revolutionize your relationship to water. Oras Hydractiva Digital – the smart choice for a better future.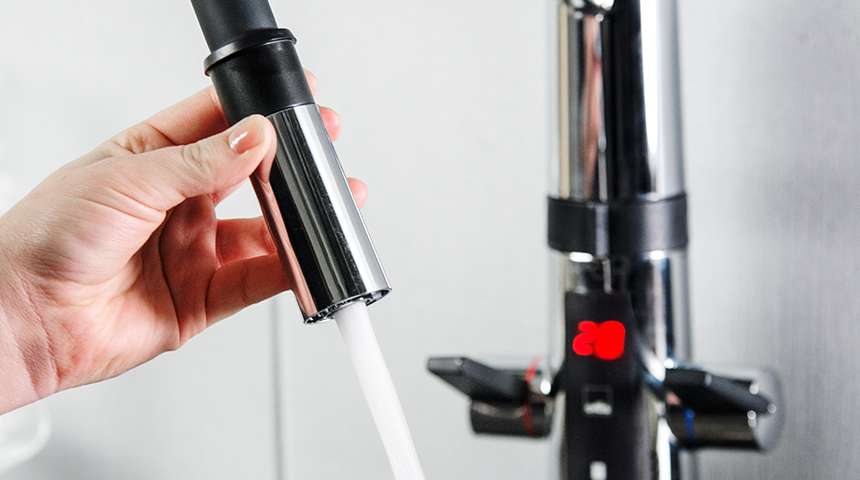 As our homes are getting smarter, and so are our kitchens. From fridges to faucets – here are the clever appliances that are taking over our kitchens in 2021.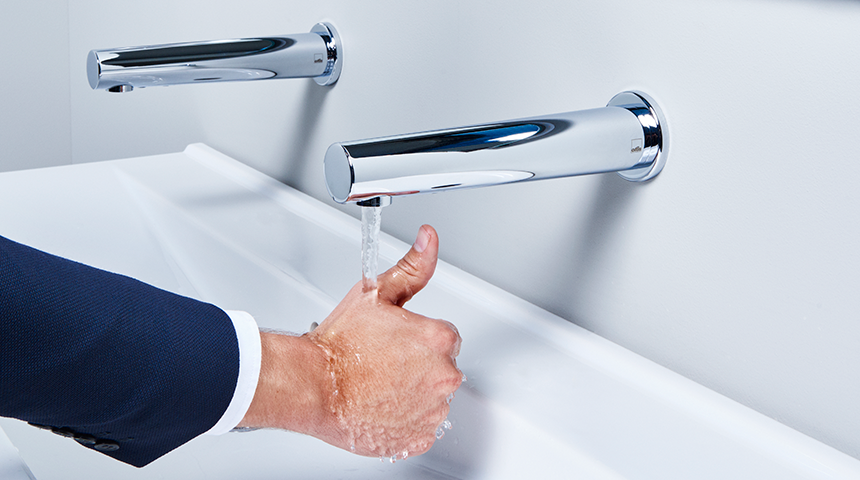 Saving water in larger buildings isn't always a hefty task: from detecting leaks to installing water-saving fixtures, here are 5 easy tips that will help you get things right.